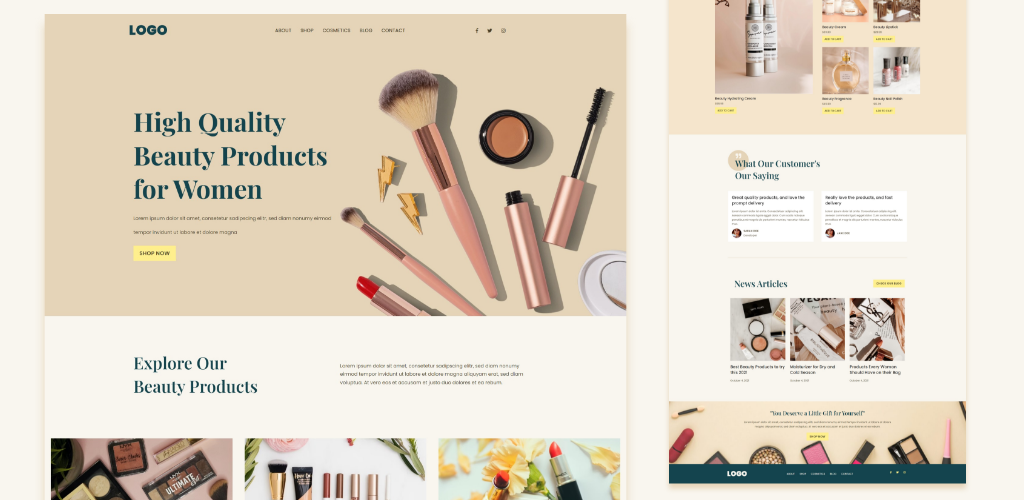 Beauty landing page is a Bricks builder home template, it's a simple minimalist template designed for beauty, cosmetics, and skin care products.
Template Bundle Name: Beauty
Template Sections:
Product Category Section
About Us Section
Best Selling Products
Testimonials
Featured Articles
Call to Action Banner
How to Import Templates:
Go to Bricks -> Templates -> Click Import Templates -> Upload the zip file and click import templates. To learn more about template library you can check the official Bricks Builder documentation here.
Credits:
Images from Pexels and Unsplash
Permissions:
All free resources are free for personal and commercial use. Attribution is not required but giving credit is always appreciated.
Restrictions:
It is strictly prohibited to upload/distribute these resources to any website and offer them for free or paid, similar to the way they are offered on this site.
It is not allowed to use these resources for projects that are meant to harm any individual or organizations, e.g.(spamming, phishing, hacking, and other malicious activities.)